Aviation
Carlex Design
Aviation Design
We target our design services at the companies that strive for innovative product concepts. Creating stylish, well-thought and innovative solutions that reflect the needs of the modern world is exceptionally wanted and significantly increases the product sales.
Extraordinary aviation interiors
A perfectly mastered design, top quality, and safety – for us these are the key features of a product. Our design studio have many years of experience in designing interiors of Business Jet class airplanes. Our goal is to create bespoke interiors for the users who expect them to be much more than a comfortable space: it is all about unmatched design, impeccable quality, and supreme comfort that provide a unique user experience. Each project is different and reflects an individual character and style of its future owner.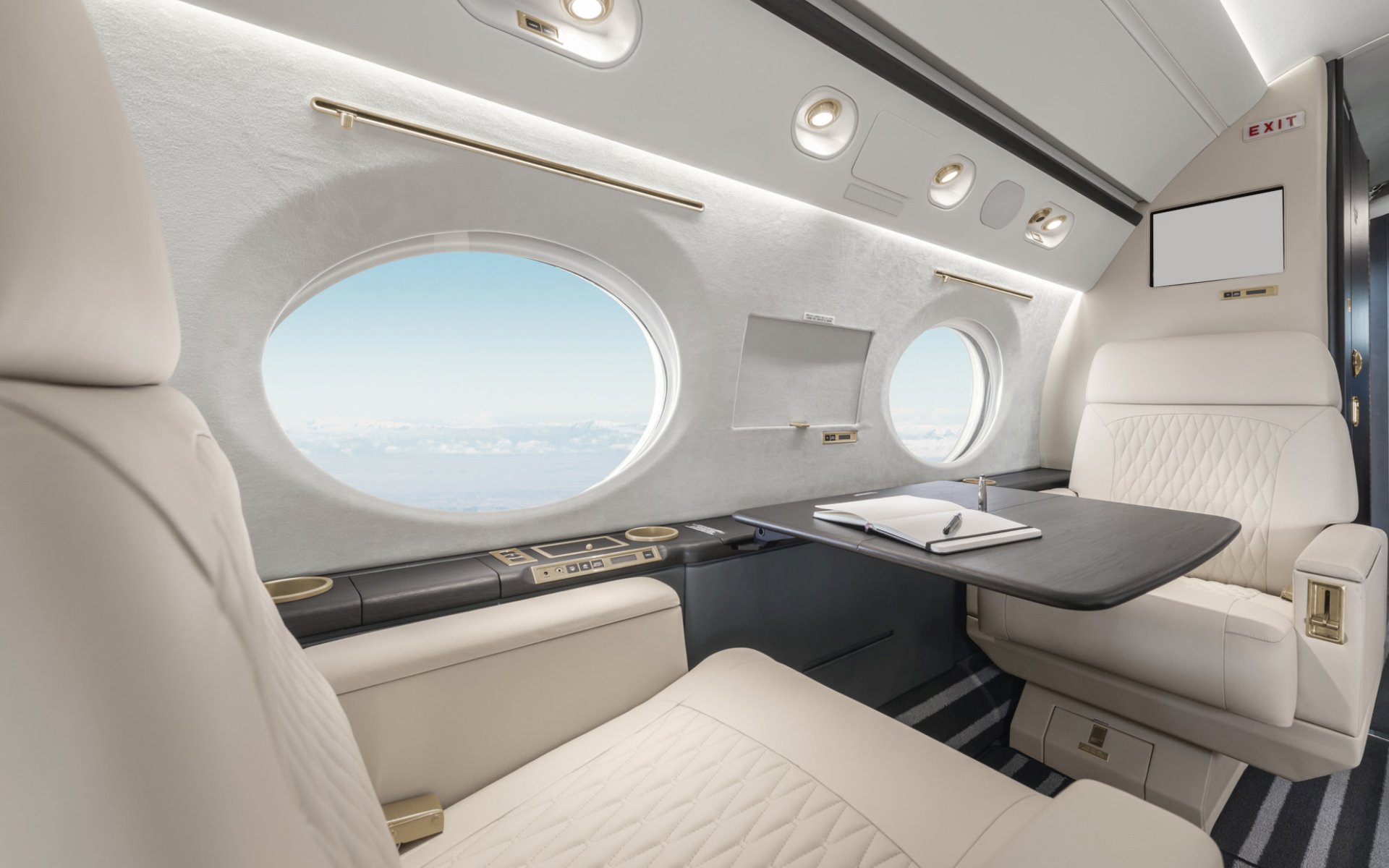 All the tiniest details in such luxury interiors matter, so during the designing process we select all the materials and decors very carefully to make sure the interior meets the expectations of both the customer and our team. Safety is also of top priority. We use only fully certified aviation interior materials.
CERTIFICATES
ISO 9001:2015
Pimot:
trimming seats with Airbag system, trimming plastic parts with Airbag system, steering wheel conversion, seat reshaping
Dekra
TUV


CREDENTIALS:
DAIMLER – second stage manufacturer
TOYOTA MOTOR POLAND: direct supplier
AERO VISTO: certified upholstery supplier
NISSAN-RENAULT converter
FORD: recommended supplier
ABARTH: interior parts supplier


Mateusz Habdas
sales manager
Diese E-Mail-Adresse ist vor Spambots geschützt! Zur Anzeige muss JavaScript eingeschaltet sein!
BESTELLEN ODER MEHR ERFAHREN