About Us
Automotive Lifestyle
From standard to unique
We are experts on automotive design. We design, make and fit unique styling packs and accessories for cars, airplanes, and boats.
SPECTACULAR CONVERSIONS
ARE WHAT WE SPECIALISE IN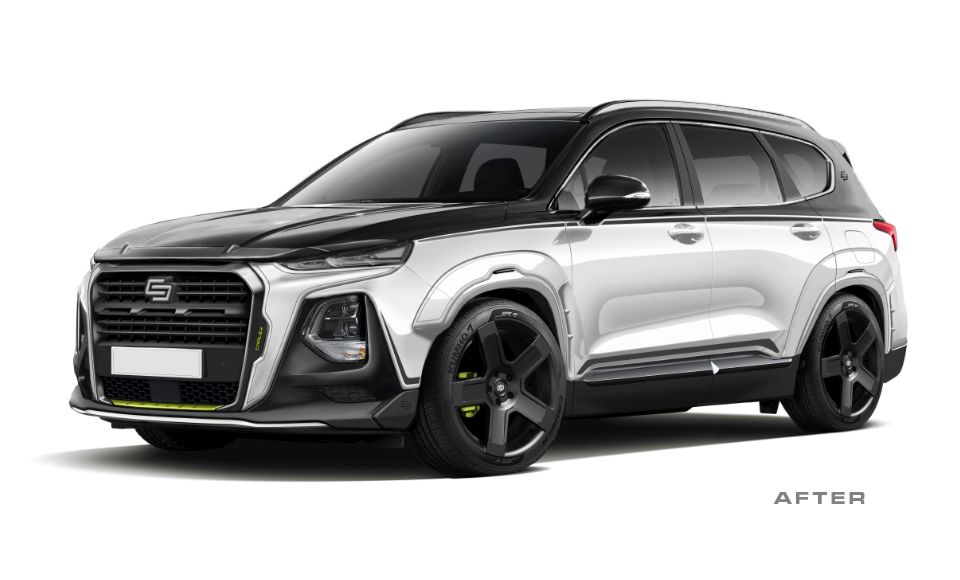 Our products undergo strict quality control procedures, such as crash tests, or seat and dashboard airbag deployment tests.
We provide complete production facilities, which enables us to monitor the works on the products at every stage. Our facilities have been awarded European certificates, which is a guarantee of product safety, top quality, and repeatability of series production.
CERTIFICATES
ISO 9001
Pimot
Dekra
CREDENTIALS
Daimler (second level manufacturer)
Direct supplier of Toyota Motor Poland
Nissan-Renault Converter
Recommended Ford supplier
Supplier of interior elements for the Fiat 500 Abarth (OEM)
Design
Every time we work on a new project, our goal is always crystal clear: to create the greatest piece of art ever made.
Our driving force rests on cutting-edge ideas. A design that ravishes and inspires – this is the basis for all our actions.
Exterior Design
Our experts implement exterior styling packs, developed by our designers, which comprise body kits, rims, exhaust systems, and car body conversion parts.

We prepare our products in a relatively short time, starting from concept design, prototyping and preparing tools, to finish with the serial production of elements.
BODY KIT

Our body kits are made based on the following technology:
/ Light Composite, Flex Composite, Carbon Fibre
/ vacuum casting
/ Reaction Injection Moulding
/ Injection Moulding

RIMS

Proper rims give your car a stylish look. We design and manufacture our own alloy wheels that perfectly complement the style of our conversions.

EXTERIOR BODY STYLING

Our limited edition vehicles can be marked with bespoke stickers, painting, or emblems.

EXHAUST SYSTEMS

For our limited editions of vehicles, we design and make double sports exhaust systems or tips, which highlight the vehicle style. Our sports limited edition vehicles may additionally be fitted with V8 electronic sound system controlled through a mobile application.
1/4
All Carlex Design upholstery is made locally in our European plants. We use top quality certified leather and fabric with a wide selection of colours, structure, and thickness. Regardless of the ordered volume of serial production, we guarantee a unique design and a perfect quality finish.
Machines
We have modern machines, which we keep developing and adding to, in order for our products to meet top standards. We have introduced the 5S and KAIZEN methodology on STANDARD level into the production process. All the types of upholstery we manufacture have a full TRACEABILITI code. Our production lines can be easily retrofitted to facilitate the production of short series of limited edition upholstery.
Discover our unique vehicle interiors.
Interiors
We have fully equipped assembly plants, which enables the assembly of our customers' vehicles in a relatively short time.

Our assembly plants comprise 4 stands, where the following activities are carried out:
/ body kit assembly
/ assembly of interiors and steering wheels remade by our upholsterers
/ applying stickers or wrap film
/ suspension change
/ wheel assembly
/ assembly of accessories, e.g. winches, extra lighting, sound system, or extra external covers

All the parts we manufacture and fit undergo strict quality control procedures, which guarantees their perfect quality.